Well…I know what I want to get at with this post but am not sure how I'm going to get there. So I guess I'll start with a quote that came to mind yesterday and that can serve as a kind of theme here:
Lately, my mind's been stretched by books that I've read (Gary Taubes' Why We Get Fat, The Whole 9′s It Starts With Food, etc.), by people that I've met, by things that I've listened to, and by conversations that I've had. 

One of the things I journalled about on my trip when I started to feel myself slipping back into old patterns (especially with food) was that it's okay to be scared of making a change, but unless I'm willing to at least TRY a different approach, I'm stuck with what I've got. Specifically I'm talking about the guilt I felt for eating things that weren't "clean" or "whole foods" and about overeating in response to stress. You know what feeling guilty does to someone who uses food to cope with their emotions? No? Well, for me, it sends me into a deeper feeling of doom and gloom, makes me isolate myself, and usually drives me to eat more. None of those things are good. So one of the suggestions I've had made to me many a time before was to just ACCEPT that I was "overeating" — not an easy feat for someone who has struggled with food for a long time. But when I realized that the overeat, make up for it (restrict, deprive, work out compulsively) cycle is what I've tried in the past and that in the past I've ended up in just that–a futile cycle–I decided to give it a shot. When I got home I bought myself some chocolate. I allowed myself to have it. Know what happened? After a few nights of eating 4 hershey kisses, I had a night where I ate 1. Without forcing myself to. Then one night I didn't want any. Funny how easy it was after I gave it a shot. The same thing happened with the dried papaya that I often thought I was sneaking after lunch or dinner. Turns out when I thought of it as "Okay, I guess I've been "sneaking" stuff every day for as long as I can remember and I'm not obese" instead of "This is so bad, I shouldn't be eating this, etc.", I actually did feel better. If I don't make it a big deal, it isn't.
All of this comes back to that epiphany about your happy weight being the one where you're healthy and not the one that you decide that is right for you for any arbitrary number. The only way to arrive at your best weight and your best body and your best health is to work on your behaviours. So if you have bad habits, deal with those habits OR if you're like me and it's something petty like eating a bit of chocolate or some sweets, get over it and use that energy elsewhere. I think what's happened is a shift in belief here and rather than thinking that I'm meant to be miserable and fat (crazy but I did believe this for a long time and blamed everything and everyone from my parents to my thyroid to my environment to Kiwi Kraze for making froyo so delicious), I believe that we are supposed to be healthy and happy that everyone should love their life. 
This is an awesome realization and if you're not on that page–if you think we're supposed to struggle and that being happy and healthy is not our natural state, I think you're stuck. If you're willing to open up to the possibility that you're wrong, there's your golden ticket.
Yesterday totally confirmed that realization that I had. I was lucky enough to go to dinner with my new friends from Gainsborough Family Chiropractic and to hear about the Life By Design approach a little bit more. As you know I am pretty excited about all that these people are doing and getting to see a presentation about it all in a concise format just confirmed that I met these people for a reason. Not only have Dr. Kreso's questions at Starbucks ignited thoughts (and blog posts, naturally) and all kinds of awesome in me but they've exposed me to a whole new way of looking at things and oh am I grateful!
I was also grateful for the dinner they fed me and my fellow listeners. They also bought me a coffee so apparently they believe in my starving student status even if my lululemon wardrobe would suggest otherwise.

My other eats have been pretty typical and haven't come with such a dose of inspiration. Think salads (mostly kale and sprouts) with some avocado and mayo and meat. Simple. Throw in some fruit. Add an energy gel when I'm working out if I hear my tummy rumbling and you have a happy belly. Don't forget my chocolate. Or my almond butter and veggies/squash for breakfast.
This morning I had plans to swim at the outdoor pool with a friend but Mother Nature was kind enough to let me have a relaxing morning (I placed an order for some bike stuff that I need for my trip next week!) and to make it to the gym to teach at a leisurely pace. I love rainy mornings! After the class I did my own sweaty balls workout (short and sweet).
And when I was feeling fired up I decided to make good on my bucket list plan to shop at the market more this summer and did just that. I bought some tasty yellow plums (which I devoured in the car on the way home), some steak (which I cooked up along with some other goodies this afternoon) and ground beef (I am craving meatloaf!), and a few Ontario apples. Has anyone else noticed that the apples around in the grocery stores are from really exotic places? Chile, Argentina, New Zealand…I don't like it when my food has been cooler places than I have!
My day kept getting better cuz when I got home there was a treat waiting for me — a package from Amy (my yoga instructor running buddy from Sarnia) with TWO BOOKS in it! I love BOOKS! I love SURPRISES! I love life!
These books will most definitely be coming along with me on my biking trip. A little light reading when I'm ravaged by the mountains is JUST what I needed!
Other things I meant to mention:
I had a terrible sleep last night. I had a nightmare about being too out of shape for tough mudder. OR that's what I thought about when the thunderstorms woke me up in the middle of the night. Anyways, the best remedy for fear is to do something to prove yourself wrong, right? Hence my awesome workout today. Also it helps to remind myself that I'm there for FUN! And I have a dress rehearsal of sorts coming up this weekend if things go according to planned (but I'll keep ya in suspense on that one!).
My friend and one of my role models from home came down for the dinner last night. She was great company and gave me some really encouraging words of advice after the dinner was done. I've been thinking a lot about broadening my certifications and about opening my mind to new ways of training (back to the quote we started with). Once I realized just how hard triathlon, biking, endless cardio, running, and all those things are on my body, I realized that there are ways of training people. I really balk at the idea of going to a gym and applying to be a personal trainer. I will not do it. That's a conversation I had with my life coach: it doesn't feel right. I have no desire to be in a weight room helping people learn how to do bicep curls or how to use the helliptical. I'll leave that for the trainers who don't care and I'm going to pursue figuring out how to help the people I train/instruct be awesome and epic and healthy in every sense of the word….which leads me to what I'm really excited about…
…it's happening!
I'm at a point where I'm ready to try something new. I'm not so scared of missing cardio workouts any more. I love biking running and swimming because I like my training buddies and I like the places and people they involve. But in terms of what kind of a fitness professional I want to be, I'm not willing to settle for just knowing what I know now. AND I have to be open to the suggestion that MAYBE all that cardio training is not actually the road to health. I've seen first hand how burnt out I can get if I overdo it. I've experienced the injuries and I've seen plenty of my friends go down the same road. So being ignorant of the alternatives that are out there and that are kind of screaming in my face right now would be a mistake. Leisa said yesterday to me that there's no shame in having trained the way I did when I didn't know about anything else. That's so true. But now that these alternatives are there for the exploration, I've got to give them a fair shot!
That being said, I need to admit that I need to learn this on a personal level too. The best experiment is always on ourselves so that being said, I sense changes coming for me in my training too. How much time do I spend on lifting? Mobility? Kind of important stuff. There's a whole branch of crossfit that is intended for endurance athletes–Tina is raving about her crossfit experiences and people are getting PRs even without logging tons of endurance training time. I am not giving up on biking or triathlon or any of those other things that make my heart sing, by the way. All I'm doing is opening my mind…and that's exciting. The course comes with a hefty price tag but when something matters, the money is actually just a minor detail. It goes back to that reasons vs. excuses stuff and remember that time I dropped 200$ at lululemon? It'd be a pretty big reflection on my priorities if I used the cost as an excuse…
Did I mention I'm excited?!
Now it's time for me to check some errands off my list and then head for a swim (this is going to be the definition of leisurely!) before I get to go get my results at the chiropractor! It's actually like Christmas today…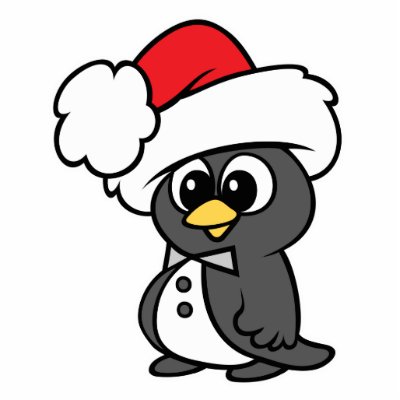 Have you ever been exposed to Crossfit?
Do you shop at the market?
Have you ever just let go of something (like my "overeating problem") and watched it disappear?